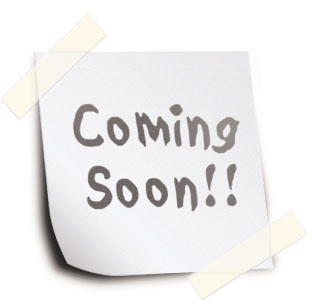 Well, things are progressing nicely with the sequel of The Emerald Talisman, though I'm stuck what to name the book. We do have a cover in mind so that's exciting! So, for Tuesday Teasers, I thought you'd enjoy a little excerpt.
(This is an unedited excerpt, but it'll give you an idea of what's to come!) © brenda pandos 2010
Within two seconds Nicholas' reply text came back.




- Congrats. Leaving soon?

- Yes. 30 mins

- Great. Sleep tight. 3.




I bit my lip to stop the huge grin from forming upon my lips. Sleep tight didn't mean good night; it was code for us to meet outside my bedroom window on the roof ledge later, something we did almost every night and the 3 represented I love you. Since I suspected my dad frequently checked my text messages online, we'd resorted to code.




I read his messages several times before deleting them – another precaution I decided to do after the last attack. If another vampire ever stole my phone again, they'd never know who I consorted with.




I rested my head on back of the seat during the drive home. Dad and Luke wordlessly sat in the front, all of us exuding a tired peace. I held the talisman that hung around my neck anxious to get home for my good-night kiss. Our nightly rendezvous was risky, but I usually could feel if someone was close enough to catch us.




Dad parked in the garage, and I feigned needing something out of my car so I could see if he arrived yet. The crisp night air refreshed my tired senses, as I walked across the dewy grass. Once I rounded the corner, I felt a tiny bit disappointed when I discovered he hadn't. Before I could wonder what might be taking him so long, my phone vibrated with another text.




-Give me 20. 3




I grinned as my heart beat a little faster, knowing the wait was only 20 minutes more. Maybe he had a surprise for me.




Just before I opened the front door to go inside, I noticed movement in the shrubs next to the porch swing. I knew it had to be an animal, since I couldn't sense any human emotion.




"Aladdin, is that you?" I whispered.




I squinted to see evidence of our tuxedo cat, Aladdin, when another cat appeared – pure black with icy blue eyes. One I knew. One that wasn't really a cat.




I froze.




"She's back." I heard clearly in my mind.



So, for those of you who have read the first book, this might tempt your taste buds for what's to come! For those of you who haven't, what are you waiting for? Pick it up on
Amazon today
, or enter to win on
GOODREADS
or at
Once Upon a Twilight Blog
.
Let me know what you think below!
Hugs, Brenda